information on my Steely Dan gear for the 2019 tour
GUITARS
Melancon Classic Artist 'T'
Eastman T-184MX Thinline
Wysocki Tele
Gibson Custom Shop CS336
Gibson Custom Shop SG
Jerry Jones Sitar Guitar
Yamaha A-Series Acoustic-Electric Guitar

Amps & Cabinets


Guytron 2 GT100FV Amp Heads
Guytron 2X12 Speaker Cabinet


Pedalboard for Steely Dan tour 2019

PEDALS:
In front of the amp input:
1. Dunlop Crybaby wah
2. Hilton volume pedal
3. Boss tuner (not in line; gets input from Hilton)
4. Xotic RC Boost
5. BBE Tremor Optical Tremolo
6. Creation Audio Labs clean boost
From back of amp:
7. Guytron A/B channel switch
From amp effects loop send:
8. Tech 21 Roto Choir
9. Strymon Deco
10. Saturnworks favorite switch (for Deco; not in line; gets input from Deco)
11. Boss digital delay
12. Boss digital reverb
13. Dunlop MXR Talkbox
To amp effects loop return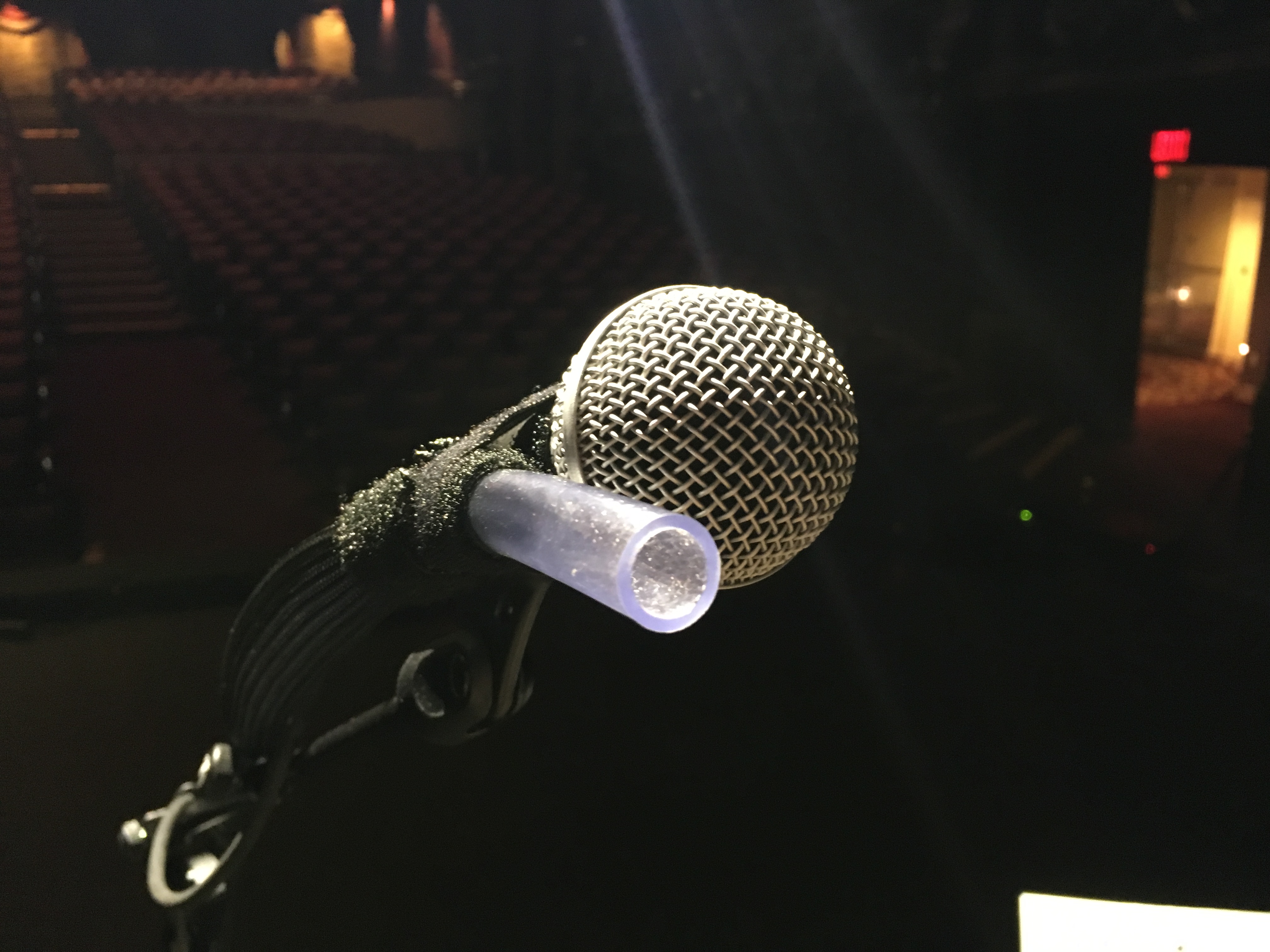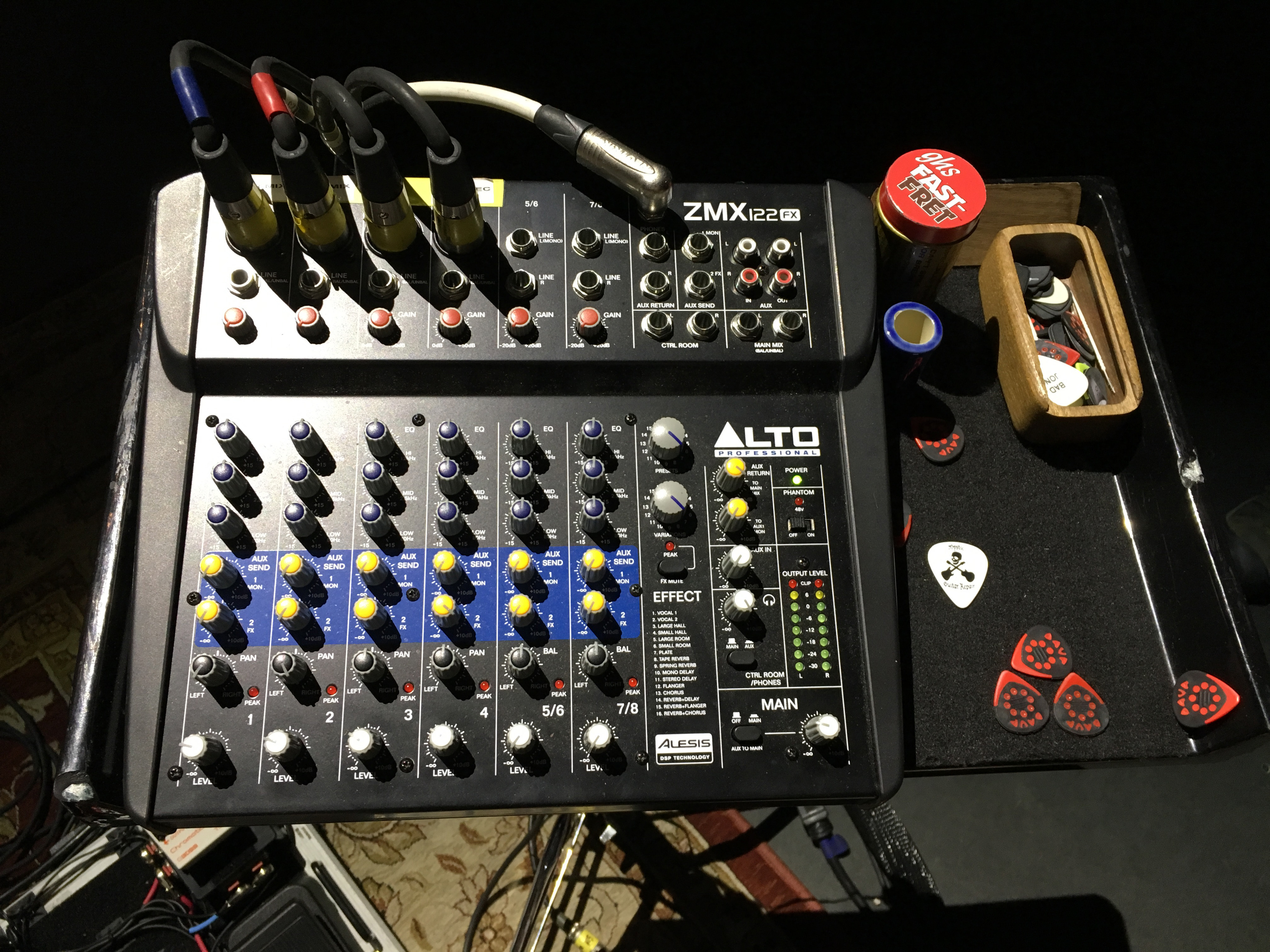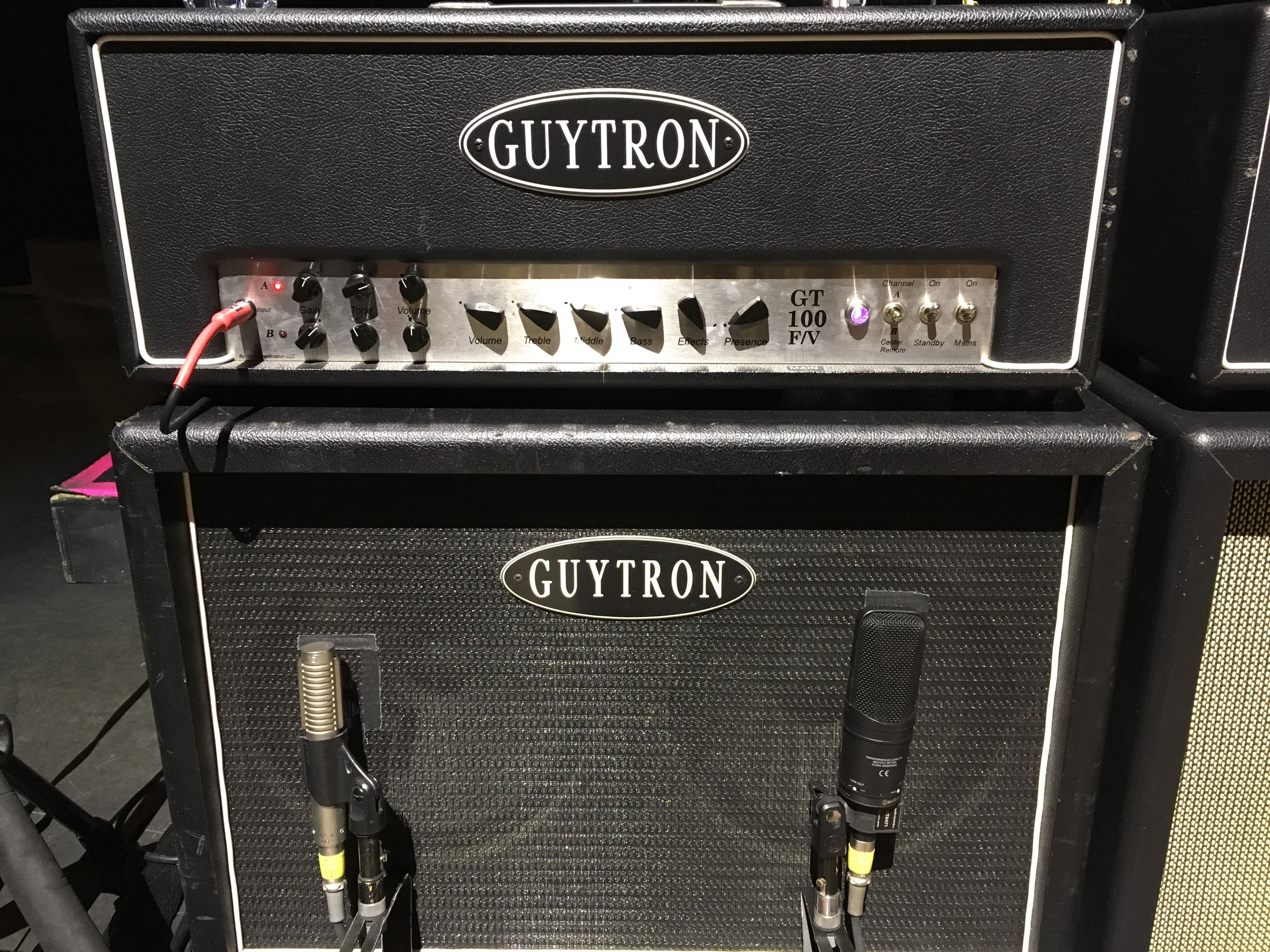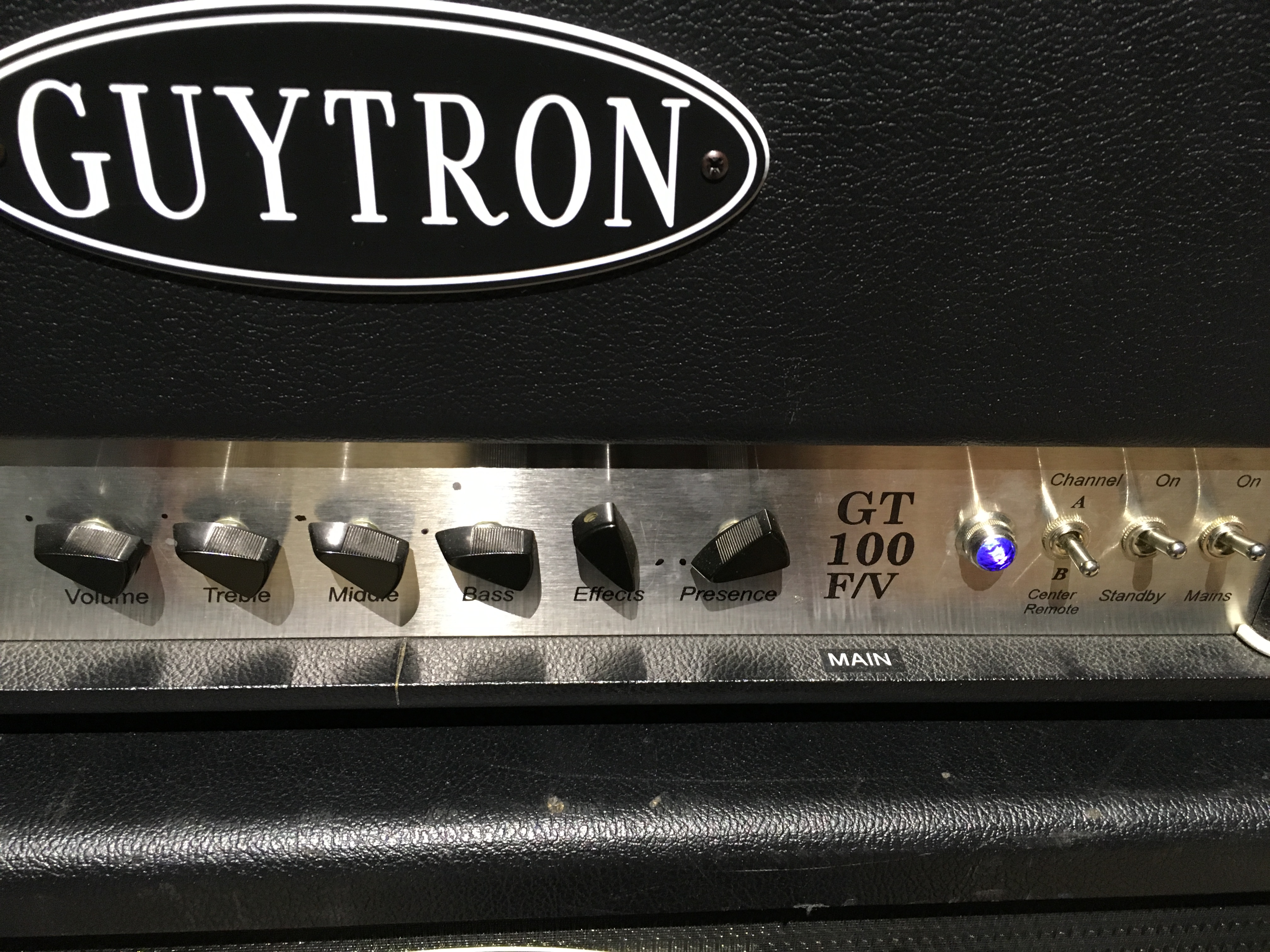 Electric guitars I play frequently include a Melancon Classic Artist "T", an EastmanT-184X Thinline, a Wysocki Tele, a Gibson CS-336, a Fender Telecaster, a Gibson SG, a Gibson Les Paul Custom, and a Gibson Les Paul with p-90 pickups.
.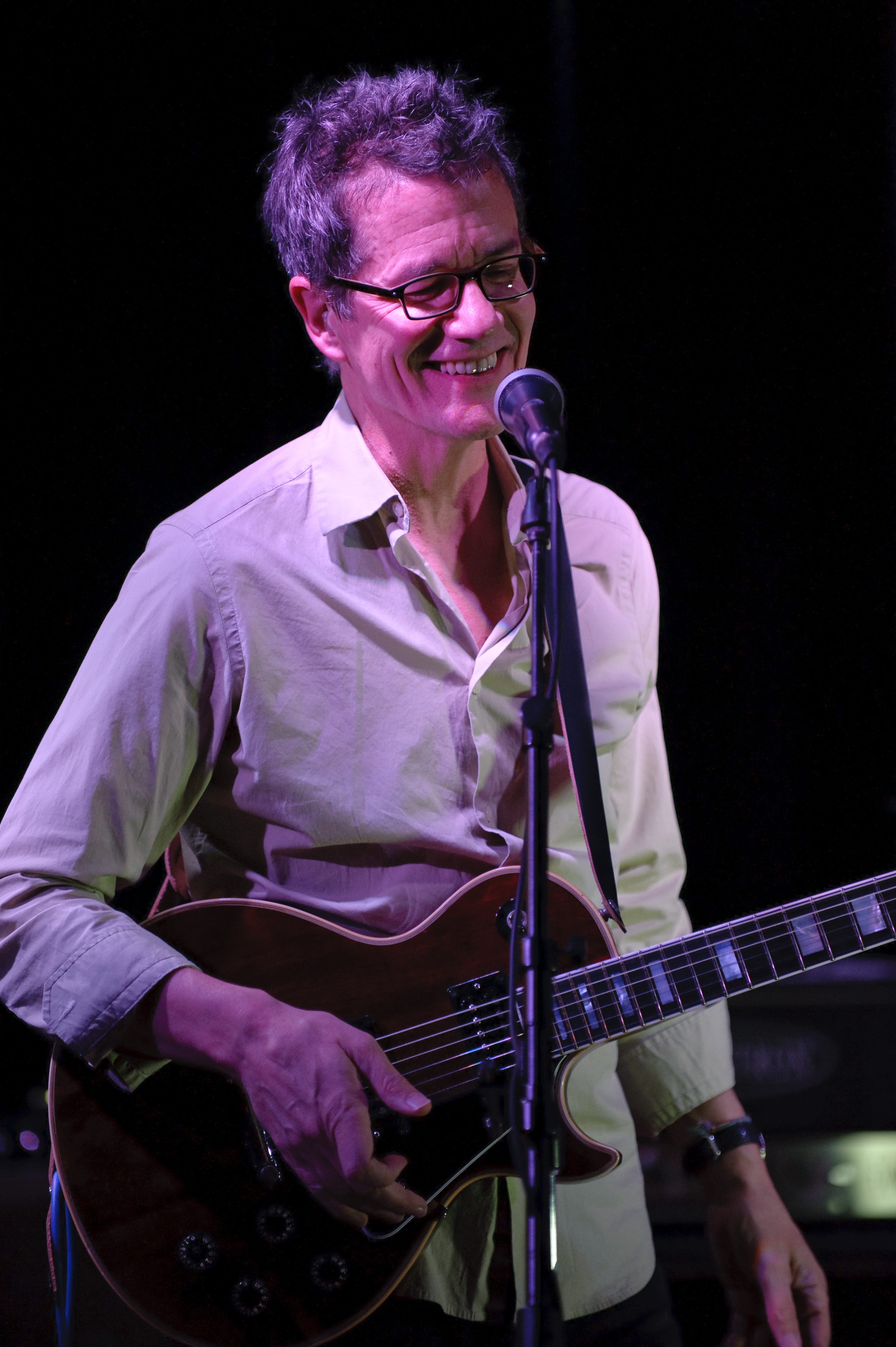 .
Amps I play regularly include two Guytron GT-100 FVs, each with a closed back Guytron speaker cabinet containing two unmatched Celestion 12 inch speakers; a Bludotone J-Rod 50 (custom designed for me); and a Bludotone Bludo-Drive amplifier with an open back cabinet containing two 12 inch Jensen speakers. The Guytron is a 100 watt channel switching amp with an interesting twist: it has an intermediate power amp stage with two EL-84 tubes used for overdrive tone (located in the circuit before the quartet of EL-34 power amp tubes). This allows great overdrive amp sounds at much quieter listening levels, if needed. The Bludo-Drive is a 100 watt channel switching amp with a separate tube driven effects loop buffer. I sometimes use it with a THD power attenuator for lower level listening. The Bludotone J-Rod 50 is basically the front end of a 50 watt Marshall Plexi circuit with a specially designed effects loop and master volume added.


I HAVE A NUMBER OF OTHER INSTRUMENTSwhich don't get as much use, but which I enjoy playing and recording with from time to time. They include an Eastman E1000SS double O guitar and an Eastman MD604 oval-hole mandolin; a Yamaha AEX 1500 archtop jazz guitar; a National Style 1 Tricone resophonic guitar; a Danelectro 12 string electric guitar; a Deering tenor banjo; a Spanish made nylon string guitar; a Jerry Jones Supreme Sitar guitar; a Fender Stratocaster; and a Martin ukelele.
I ALSO USE AND ENJOYErnie Ball Classic Pure Nickel Regular Slinky strings; many pedal effects by Xotic, including the RC Booster, the BB preamp, and the EP Booster; many pedal effects by Providence, including the Chrono Delay, the Anadime Chorus, and the Phase Force; many effects pedals by Hermida Audio Technology, including the Mosferatu and Zendrive; many effects pedals by Keeley Electronics, including the great mods of the Blues Driver and the Tube Screamer, The Keeley Compressor, the Java Boost, and the Fuzz Head; effects pedals Voodoo Labs, including the Tremolo, the Micro Vibe, and several Pedal Power Units; state of the art cabling by Reference Laboratory; bridge and tailpiece gear by Tone Pros; the THD Hot Plate; great monitors by QSC (the K10 from their K series); picks by Dava (Delrin Jazz Grips); and great straps by LM Products, Inc.